Category Archives:
news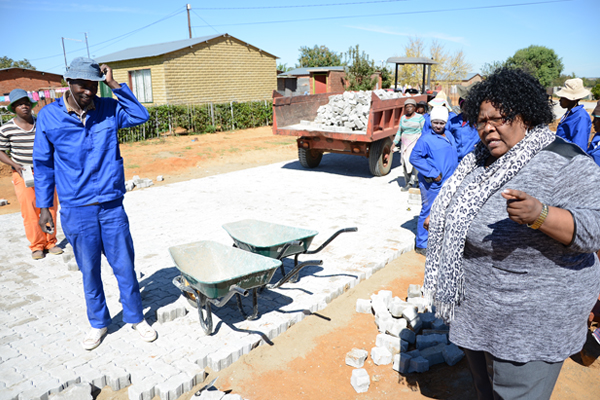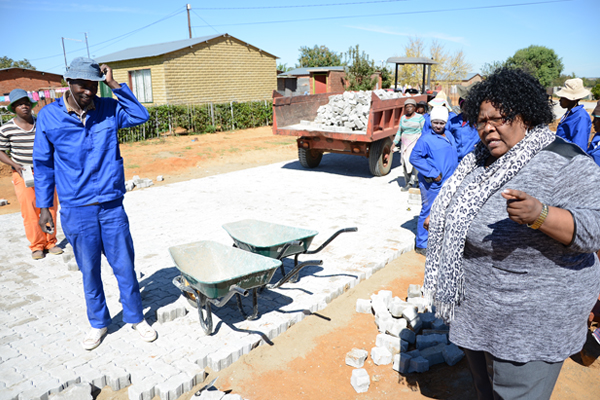 The construction of a R10.5-million 2.5km paved road in Hoppstad is nearing its completion ahead of its scheduled May deadline.
The Tswelopele Local Municipality has urged residents to protect the road and other public properties and isolate people who are trying to sabotage development in the area.
Tswelopele Local Municipality mayor, Matso Mathibe, said the municipality is focusing on implementing the Batho Pele principle which aims to enhance the quality and accessibility of government services by improving efficiency and accountability to residents.
"In ensuring that our townships are easily accessible with quality roads, the municipality has taken into consideration the state of roads in the townships and focus on changing them for the better. It is one of our priorities to ensure that our roads are of high standards," said Mathibe.
She said most of the roads in the townships are still in bad conditions and the situation gets worse when it rains.
"We have seen and realised the need to build roads. Those we have not yet being able to pave, will be maintained with gravel and levelled them so that cars can be able to move without being stuck when it is raining. However, we aim to ensure that all roads are paved because we spend a lot of money in maintenance."
She urged residents to look after the roads and stop burning their property when they engage in service delivery protests.
"We build these roads with tax payers' monies. However, if you burn tyres and vandalise the road, you have to remember that one day you will need them. There are many ways of raising concerns and destroying public property is not one of them. Instead of taking a few steps forward, we take more steps backwards if public property is torched and damaged," warned Mathibe.
Tswelopele Local Municipality mayor, Matso Mathibe, has encouraged community members to start forming sport clubs in preparation for the completion of a state-of-the-art sport facility.
The municipality has commenced with a construction of a new R4.8-million sports complex in Bultfontein.
The facility comprises a soccer pitch equipped with a water drainage system, a grandstand, as well as volleyball, tennis and netball courts.
Mathibe expressed concern that many children have nothing to do after school and on weekends, a situation that has a potential to create a breeding ground for high crime rates.
She said residents of the area have been raising a concern about the lack of sport facilities in the area for the past few years. According to Mathibe, parents have been concerned that boredom and lack of jobs leads their children to a life of drug and alcohol abuse which often result in involvement in criminal actitvities.
"The Bultfontein stadium is in a state of disrepair and is not safe for children to use, so the reconstruction was an urgent need. I am confident the complex will attract more young people and enable them to realise their full sporting potential," said Mathibe.
"Sport is not only good for the physical and mental development of children; it also helps nurture their leadership skills."
The project is scheduled for completion in June this year and is said to be 75 percent complete.